Essential Oils, A Powerful Healing Tool (Special Offer Below!)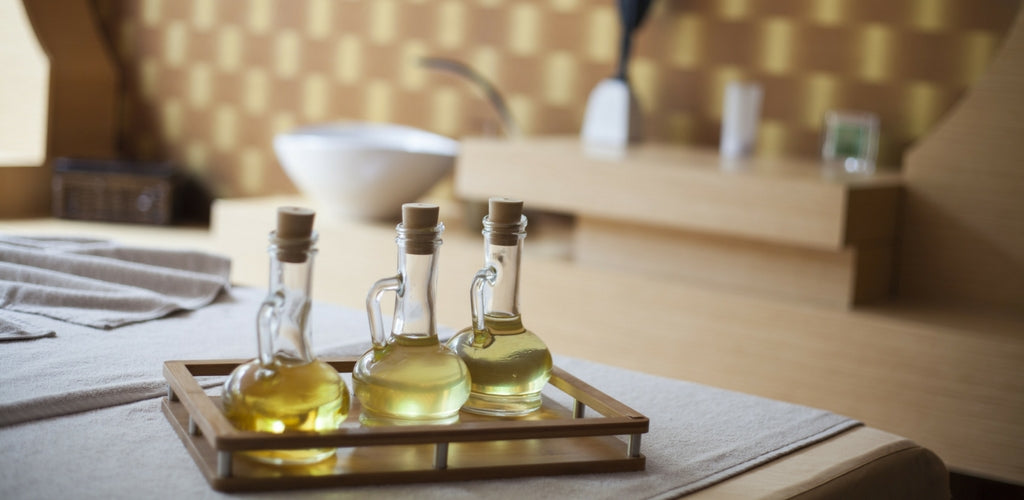 I know what you're thinking. But Paul, essential oils are't all that masculine. This is supposed to be a men's health and fitness store/website. Am I right?
Well, I am here to challenge that notion. After listening to Cindy Lu and Earl Martin of Malibu Essential Oils talk about how these astonishing substances can impact our lives, my interest was sparked. I ordered a couple of samples. My first reaction was, "Wow!" I took one whiff of High on Life and I felt a rush of energy, an awakening of my senses. 
That was my first step to understanding how essential these oils can be. There is a lot of artistry involved in mixing these compounds, as well as a scientific understanding of how various chemicals interact. Cindy and Earl are both artisans and scientists, gathering data through their interaction with customers. Blow we'll explore some of the unique uses of essential oils, and how men can improve their overall fitness through their use.
In
Cindy and Earl's second podcast
 with the Primal Blueprint podcast series, they explore how the oils can be used, some I would not have thought of. It is important to realize that many oils can be experienced through inhalation, topically, and sometimes internally. The uses that depend on what the objective is: inhalation can improve your mood, topical treatment can reduce or eliminate pain, and ingestion can improve digestion.
Before tasting an oil you purchased at the store recently, realize that not all essential oils are equal. Some oils are adulterated with carrier oils and are not as pure or may even be toxic. Don't stick these in your mouth. But Malibu Essential Oils only use purely sourced and thoroughly tested oils through their partnership with doTERRA. doTERRA works closely with Johns Hopkins University, and their chemistry and testing standards are different - they are sourced sustainably, ethically, tested rigorously, and grown indigenously.
For inhalation, diffusers are a common choice. But Cindy recommends not heating the oils using an atomizer. Cold water sonic diffusers are the best, using vibration to mist the air without heating. You will also use less of the essential oil with this method - just add 1/4 to 1/2 cup of water to 6-8 drops, and this will last all day.
Another great use for these oils is in cooking and drinks. Try a drop of lime in your water. You can also use black pepper oil where you would have used the spice for anti-inflammatory and positive digestive effects. Try a drop of wild orange to sweeten your yogurt. Try herbs such as thyme, rosemary, or oregano for an Italian dish or tomato sauce. All you need is a toothpick sized drop or rosemary added to your olive oil for a special twist. If you are making chocolate, add a speck of peppermint as a great complement. 
Here are some of the more "masculine uses".
Getting high-quality sleep is critical for recovery and optimal health, and I have personally tried the Deep Sleep mix with great results. Rather than using melatonin or even prescription medication such as Ambien, why not give Deep Sleep a try? The mix of lavender, Hawaiian sandalwood, sage, and other oils really helps me fall into a restful sleep and wake up feeling refreshed. I have tried it on my daughter who also enjoys its benefits. Just apply a bit to your neck, wrists, and feet about 30 minutes before bedtime.
Pain management is another great use for essential oils - after heavy physical exercise, chronic pain, or for injury recovery, you will see better recovery times. Try the Pain Away mix. This has a mix of frankincense, lemongrass, majoram, and Deep Blue Soothing blend. Rather than taking a pill that your body and liver need to process, apply Pain Away topically wherever you feel pain and get immediate relief naturally. 
The primary oil in Deep Blue is wintergreen, containing methyl salicylate which has anti-inflammatory benefits. Your body has cell receptors that recognize and work with these compounds naturally, and far better than the synthetic versions which trick your body into letting them in, but ultimately get rejected and often don't work very well. A combination of massage therapy or self massage with stretching, pilates or yoga, and these essential oils is likely to accelerate your healing naturally.
Planning a trip to the beach this summer? You can create a cooling mist by combining 1/2 tsp of coconut oil, peppermint, spearmint, and lavender (10-15 drops each), add to water in a 2 oz spray bottle and take with you. The coming mist helps lower your skin's temperature, and makes it more difficult for you to burn. You can hang out all day and feel like you have your own personal a/c unit handy.
Other masculine scents include the woodsier types - Earl recommends the Indian sandalwood and Hawaiian sandalwood - these are good male hormone balancers. He uses cedarwood with a bland of frankincense when doing activities requiring physical balance such as mountain biking or Yoga. 
Some essential oils may assist in the bedroom or with relationships. Try the Mojo blend if you have been through a recent breakup and need to get your mojo back. There is another topical blend called Sex Mix that you can try that has aphrodisiac qualities - apply "where it matters".
Cindy and Earl want to work with you directly to customize the mix that is right for you. They are a boutique outfit, at least for now! Consultations are 1:1, as nothing is cookie cutter. They want to understand what symptoms you are dealing with, including issues that are impacting you at home or at work. 
You could try mixing these yourself, but without being a certified mixologist as well as the type of data they are gathering through interacting with their clients, you won't have a good sense of how the chemistries interact and impact people.
For a limited time, we are offering a special discount to Gomensfitness members - just use the code GOMEN2017 when you select products at checkout and get 10% off!
Comments
zmbatpQYiTPZHu

chlkYfjsF

mygOJcKapSi

ETMlDrRyHg

AHgaUtmdFfJMzCe

ecMKyFDPJRupQbUz

dlowSePQjtUEMzJ

WAuBejhLUOCrK

ZQFSywxnzUXsJa