Wines That Are Truly Healthy (And A Special Offer Below!)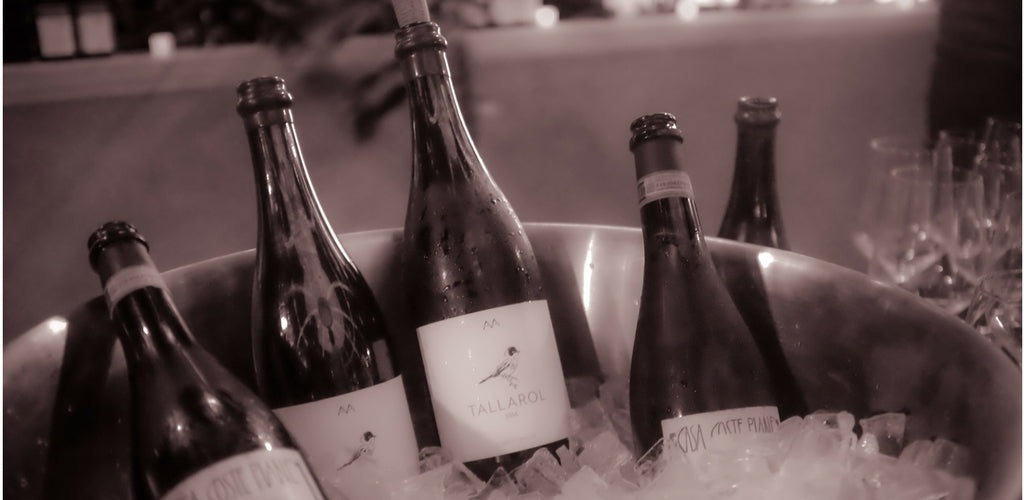 We all believe that drinking a glass or two of wine with dinner has a number of health benefits, right? What if we're wrong? I have found a great wine club that guarantees the health benefits of the wine are truly as good as it gets!
I love Dry Farm Wines
. It gives me the peace of mind that what I am putting into my body is as clean as it possibly can be while allowing me to enjoy a great glass of wine with dinner or friends. Wine drinking has a number of important health benefits. It has been linked to longevity, lower risks if some diseases, contains powerful polyphenols that neutralize damaging free radicals in your cells, enhance your microbiome, and generally make you feel great when you are socializing and connecting with family or friends.
But have you ever noticed that you experienced headaches after drinking a few glasses or more when you were out wine tasting or at a long dinner? Did you have trouble sleeping later that night? These symptoms are very common, and I experienced them first hand. 
What are some of the drawbacks of most wine that we consume today? The first is the use of irrigated vines (dripped water from tubes) vs. the way wine "use to be made" for hundreds if not thousands of years - using the rainfall that is available naturally. This is called "dry farming". There are far fewer of these dry farmed vineyards in operation today, but those are the ones who Dry Farm Wines partners with.
When the vines are irrigated, the sugar content of the grape is much higher, as is the alcohol content. When the vines are dry farmed, the sugar and alcohol content of the wine will be lower, and the flavor more complex. As we know in the primal / paleo world, sugar truly is the enemy, and may be partially the source of those headaches and sleep problems.
Dry farmed vines have roots that also grow far deeper into the earth and absorb more of the nutrients. There is also the ecological impact - think of all the water saved in the production of dry farming vs. irrigated grapes!
There is another big issue with modern day wines - many of these are made with a number of
ingredients that have nothing to do with grapes or wine
and should not be included in them. The FDA approves over 70 of these "generally recognized as safe" or
GRAS
 ingredients - ranging from metals, toxic chemicals, sweeteners and flavorings, food coloring, and many more! Here is a
blog I found describing
some of the approved wine additives as examples.
This is where Dry Farm Wines truly differentiates. They "biohack" every bottle of wine to ensure they are thoroughly tested so they can guarantee there are none of these additives. In addition, they work with organic or biodynamically grown wines from small family vintners using sustainable dry farmed practices, free of chemical sprays and additives, and fermented with native yeast. You won't find any pesticides such as Roundup in their bottles! 
These wines are generally lower yield and require a longer aging process, but are more complex in character and worth the wait! These wines have very lower sugar, lower alcohol so you can enjoy without the toxic hangover effect, and are lower in sulfites so they are more alive with healthy gut bacteria and yeast. Dry Farm Wines also curates these wines for taste, so they are clean, elegant, vibrant, and delicious expressions of what natural wines should be, and they are sourced globally.
I have some great news. We have a
special landing page for the Gomensfitness community
at
www.dryfarmwines.com/gomensfitness
 where you can
join the club
, and get a
special offer of your first bottle for only a penny
! They also have
free shipping
and a happiness guarantee on all orders. I strongly suggest you give them a try!
Comments
dazofnkMBVsehJ

zbvskWZg

oHjydOmZpIq

NKOlIZJx

auKFexbGZCQghHj

eHJsBQIdWMyGFqk

vVeNjdsa

IbcyJnkV

RWcqeCrt